Our Story…
Established in 1985, we've grown from a small family business serving commercial customers, into a substantial team of over 200 directly employed people, supporting businesses across the UK. 
A lot has changed, but those early values of Dependability, Proactivity and Professionalism, remain solid in our business today.
In almost 40 years of trading, we've built robust expertise in heating, cooling, ventilation and electrical systems, and developed a passion for keeping up with the near-constant innovation within our industry.
Since 2003 we've focused entirely on restaurants, bars and hotels, becoming the mechanical & electrical services contractor for some of the UK's biggest hospitality brands.
Specialising in the hospitality sector has enabled us to really focus our learning on what works best here, and the startling impact that failing assets have on your capacity to serve your customers well. We're also well practiced in working in live operations, and well as out of hours, for sites just like yours, and know how important it is to really get to know a site to ensure a speedy solution when the time comes.
As you'd expect; we prioritise health and safety, compliance, and regulations, but we pride ourselves on our commitment to reducing risk and impact for you, your business, your guests, and our engineers.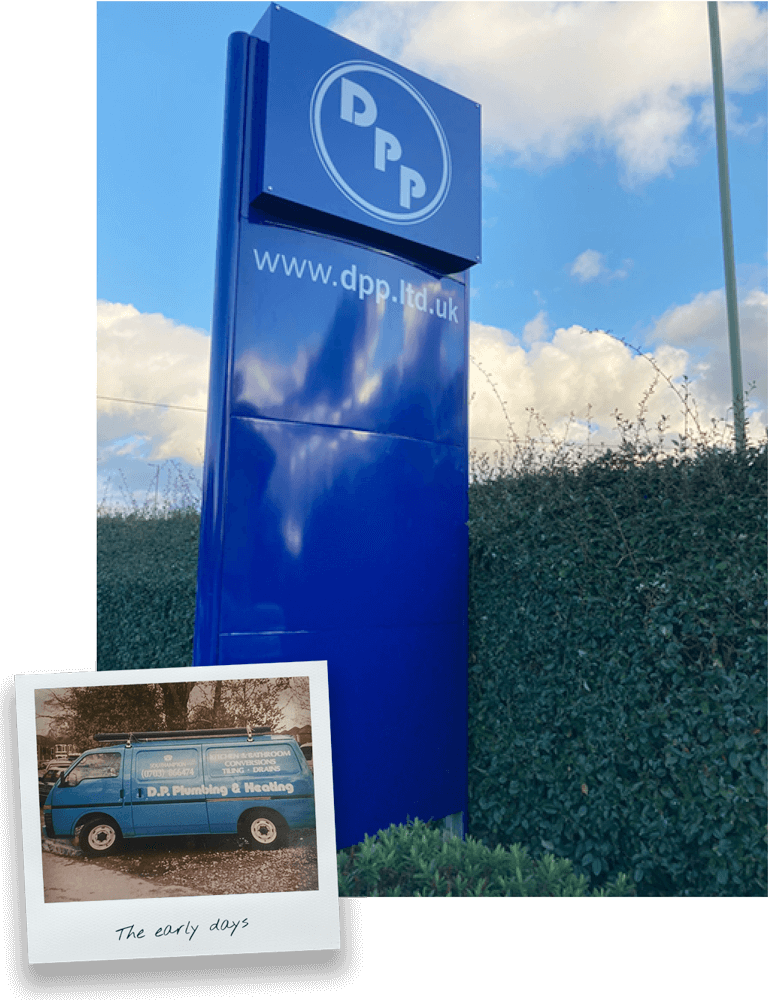 Accreditations & Safety
Accreditations are the essential passport in our industry to carry out compliance and maintenance work for customers. But at DPP they mean more than a stamp of approval, they're something we work hard at to be the best facilities maintenance business serving bars, restaurants and hotels. All our engineers are fully trained in the procedures and processes attached to each accreditation, so they can service, repair and install new equipment correctly and safely.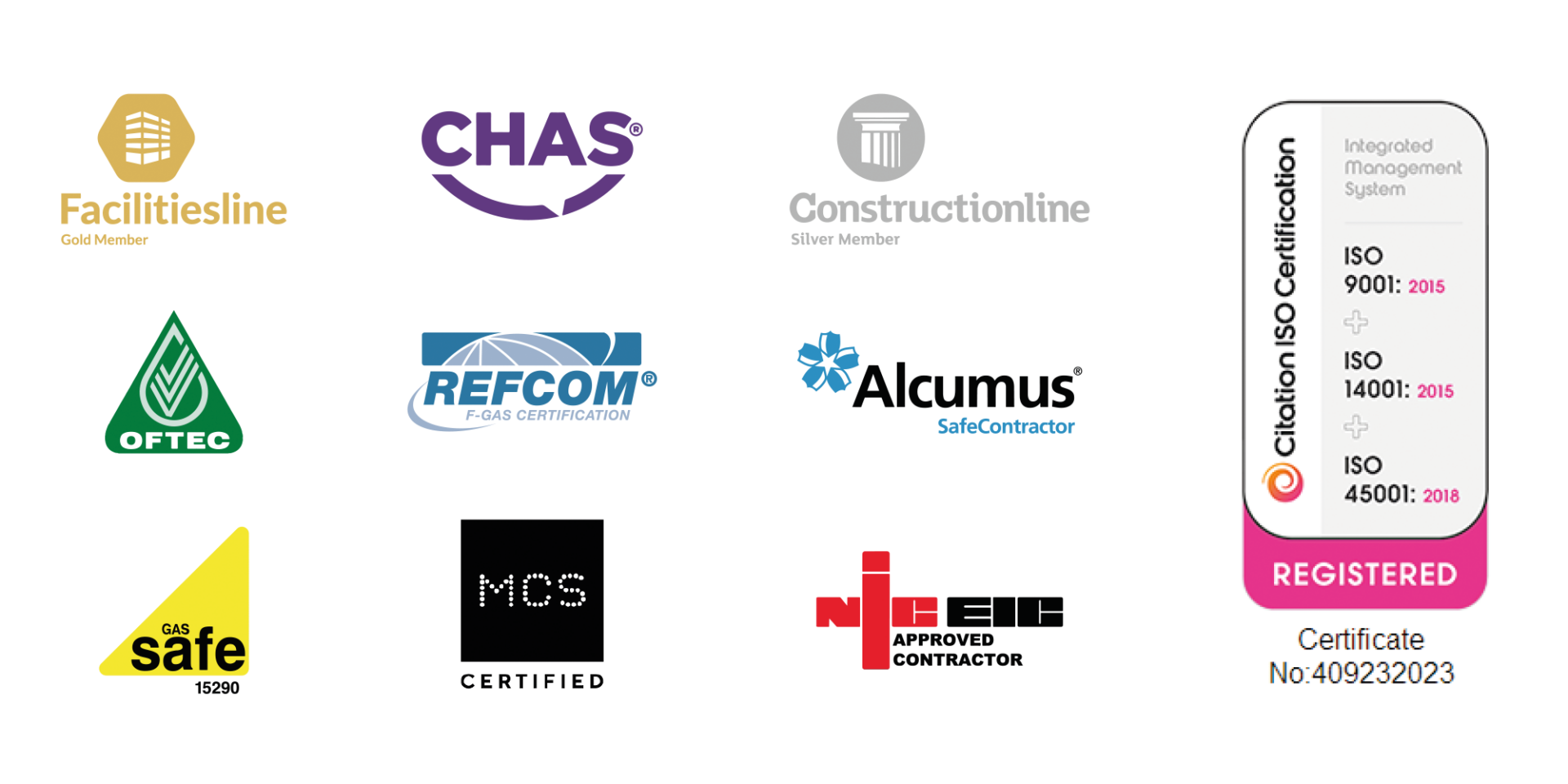 Our Health & Safety Commitments:

Everyone in our business has a responsibility for health and safety, whether they are an engineer working on site or a manager ensuring the best practices of their team.
We strive to go further than compliance standards by reporting near misses, learning from experiences and sharing knowledge across the business.
Transparency is actively encouraged and supported with regular health and safety meetings for all our engineers.
We put nothing before health and safety and ensure our engineers are fully supported with high levels of technical support and clear health and safety procedures.
Before every piece of repair work, installation and project we complete full assessments to identify hazards and mitigate risks.
We are a registered contractor on the Safety Scheme in Procurement which gives our customers detailed information on our safety performance and ratings. We score excellently.
Underpinning our accreditations is a robust quality assurance process and training program.
The DPP culture.
The culture of DPP is something we invest in heavily, to make sure we keep hold of the passion that helped us become the best mechanical and engineering contractor in the hospitality industry. Managers are closely involved with their teams, supporting them with their work, making sure they have the tools they need to do their job well, and listening to ideas for how we can improve.
Everyone is encouraged to play a role shaping the performance and success of this business. When you join, you'll discover a dynamic and progressive environment where innovation is always on the agenda.
Our Directors
The leaders of our business are M&E specialists with substantial experience in the hospitality sector.
Dean Price
CEO & Managing Director
I founded DPP (Dean Price Plumbing) after completing my training and apprenticeship in heating and ventilation. DPP Limited was incorporated in February 1999. Since day one, I have worked tirelessly with the team to build the company's reputation and grow DPP into one of the leading providers of commercial electrical and HVAC maintenance in the South of England and Wales.
For over 35 years, the DPP team and I have remained committed to core values of hard work, cost-effective solutions, and ensuring timely completion of projects while keeping our clients' sites operational.
DPP was one of the pioneering maintenance contractors to recognize the importance of a comprehensive planned preventative maintenance program. We not only view it as a statutory obligation but also as a means to reduce costly emergency breakdowns for our clients.
I take immense pride in our dedication to ensuring 100% compliance for our clients. Additionally, our stringent compliance reporting helps identify and solve potential problems before they escalate into major issues.
In addition to our planned and reactive maintenance services, we have expanded our company to include major electrical and HVAC projects. Recently, we have made significant strides in the renewables sector. This expansion not only attracts new opportunities but also allows us to leverage our clients' trust and our expertise in their sites to provide them with advice on future-proofing their entire estates.
Apart from keeping up with government, industry, and manufacturing changes for our clients, I strongly believe in providing the best working environment for the DPP team and investing in their individual development within the company. Exciting times lie ahead as we continue to expand and grow at DPP!
Outside of work, I enjoy spending time with my family and exploring various local pubs and restaurants, supporting all my clients. I also take pleasure in walking my dog, named Guiness, in honor of my favorite tipple!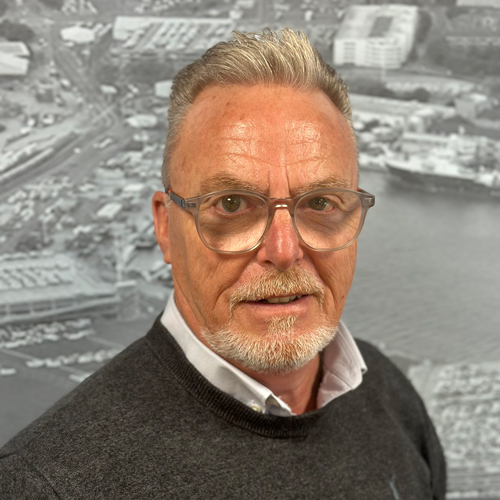 Glyn Grainger
Client Service Director
I joined DPP over 20 years ago and today I oversee every aspect of the statutory, reactive repair and installation services DPP provides to clients – 24 hours a day, seven days a week. Before I joined, I completed my mechanical services apprenticeship, spent several years of hard graft on the tools, and then established, with a dynamic team of people, an independent chain, of heating supply merchant branches. We were very successful and rapidly expanded, opening new outlets throughout the South of England. We ultimately accepted an offer from a national supply merchant to purchase the mini empire we had built.
During my time in the merchant supply chain I got to know DPP Ltd. This is another dynamic team of individuals. We're going from strength to strength, expanding year by year. Our secret? Listening to the client, understanding their needs and delivering the best service we can. Which does leave me with a little time for relaxation! To switch off I like to ruin a good walk with a tortured round of golf! Or I jump in the VDub bus and head to the coast.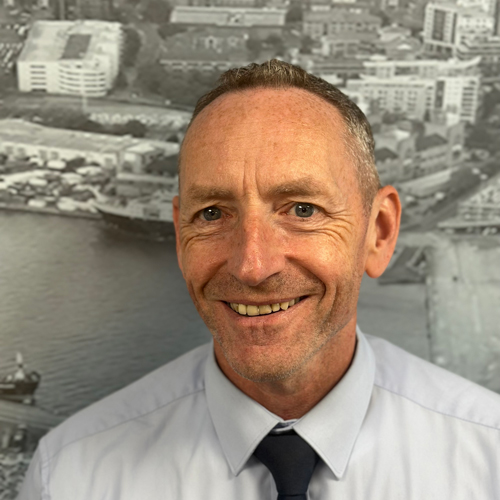 Adam West
Projects Director
No two days are the same at DPP, but I have two consistent objectives. One, to keep our office staff and engineers safe wherever they work. Two, to help our team fulfil our clients' objectives, using my 33+ years of experience in the building services industry. A passion to succeed exists throughout DPP and builds on the values installed by our CEO many years ago.
We invest time and money in new apprentices, which allows me to share my knowledge and experience and support them on the DPP path to success. We all like to learn new things and creating opportunities for this to happen makes the working environment a better place.
For our clients, the most stressful time is when their sites aren't trading. In the restaurant industry, this is normally when their kitchen ventilation system fails. We strive to make sites fully operational as quickly as possible, supplying replacement parts and expertise.
I have worked at DPP for 20 years and enjoy the challenges placed before me. I lead from the front to help my team meet the needs of all our clients. There isn't normally much downtime, but when there is, I enjoy country pursuits like clay shooting and fly fishing, as well as good dining in country restaurants.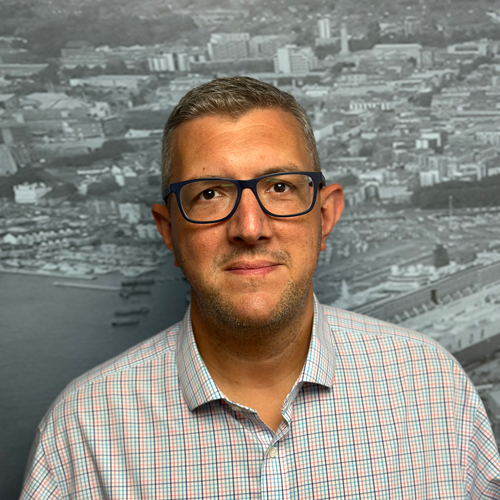 Lee Masters
Operations Director
I joined DPP in 2006, and over the years, I have had the opportunity to work in various teams within the company. This diverse experience has provided me with a broad knowledge base and the necessary tools to design and implement numerous software and operational changes. One of my key roles is to offer crucial analytical support to the business through internal and client reporting.
Recognising the value of apprenticeships, I was enthusiastic about introducing office apprenticeships into our organisation several years ago. This initiative holds a special place in my heart, as it reflects the way I began my own career. I take immense pride in seeing a number of these apprentices now progressing their careers through DPP. We strongly believe in internal promotions, and I have personally experienced this growth several times during my tenure with the company.
At DPP, I am fortunate to be surrounded by an exceptional group of individuals who are dedicated to achieving our collective goals. Everyone on the team works tirelessly to meet numerous deadlines, but what sets us apart is the emphasis we place on having fun while doing so. We believe that a positive work environment enhances productivity and fosters creativity.
When it's time to unwind, I cherish spending quality moments with my family, whether it's relaxing at the beach or exploring the New Forest. Photography is one of my passions, as it allows me to capture precious memories and moments in time. To maintain an active lifestyle, I choose to cycle to work on most days and often embark on cycling trips with friends in the New Forest. It allows me to stay fit while immersing myself in the beauty of nature. Additionally, I have an appreciation for films and music of all genres. To complement these activities, I savour a glass or two of red wine.
Mark Feltham
Finance Director
Mark Feltham is the Finance Director at DPP Limited where he has been since 2019. Prior to joining the company, he spent 10 years at Deloitte, where he worked as a Senior Audit Manager after qualifying as a Chartered Accountant in 2012. At DPP Limited, Mark runs the finance department and works with the other directors to shape the strategic direction of the business, overseeing all areas of the company.
Mark is passionate about working with the finance team to find new, innovative ways to streamline processes and ensure that all stakeholders receive the best possible return. He is committed to creating an enjoyable work environment and values the contributions
of all team members.
In his spare time, Mark enjoys spending time with his young family and pursuing his love of fitness and the outdoors. He enjoys participating in triathlons, open water swimming, and hiking in the countryside.
With his extensive experience in finance and dedication to the success of the company, Mark is an essential member of the DPP Limited team.
Have a question?
Please submit your details and one of our account managers will be in touch.
"I need to know more"